Registration fees for ICED23 conference
Registration platform is available here
EXTENSION - Late Registration has been extended until 07 July 2023
If possible, please renew your DS membership directly on the DS website.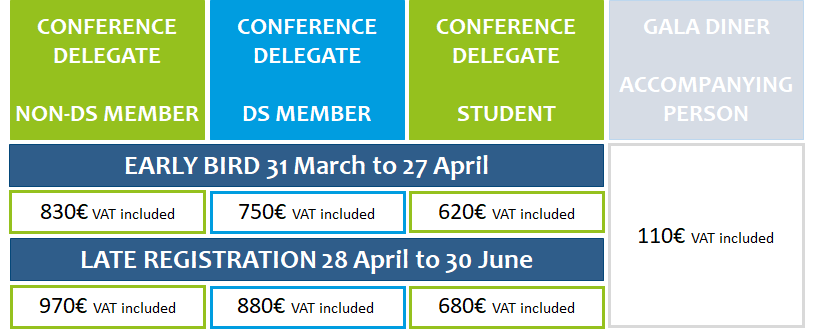 The fee includes : Welcome Cocktail, Conference sessions, Coffee-breaks, Lunches, Gala Dinner 
No registration on site will be possible
Check your DS membership status to ensure you are eligible for DS member discount on the DS website | membership. Learn more about the benefits of DS membership and the difference between full membership, students (associate) membership and retired membership on the DS website | types of members. 
The student fee applies for all students enrolled in a recognized academic institution. PhD-students/PhD-candidates preparing for their PhD-degree are allowed to register as "Students".